All-day masturbation – The best personal day ever!    I love getting my pretty white cotton panties drenched in pussy juice!  
Have you ever just wanted to bury your face between a girl's creamy thighs and lick right through the panties?
Have you ever had one of those days where you just NEED to spend the day in bed masturbating?
Well here is the perfect way to spend the day!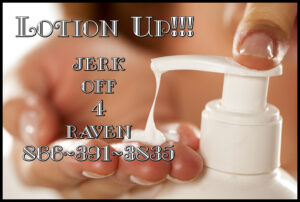 Cock in hand – Watching Porno – All Lubed Up and the Phone
(Call Me Baby at 

866-391-3835) 
on other hand. Ready to play naughty.   
This is not for the weak!!  
This is for the man who has the willpower for the ultimate tease and please.
The object of this is EDGING – getting yourself to the point and pulling back.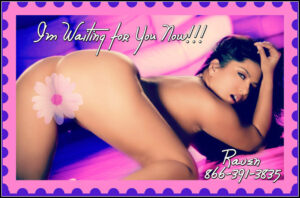 Let my PUSSY get your MOTOR running!!!
Trust me – it leads to the most mind-explosive experience.
 What the hell was I in such a rush all this time?
Why didn't I just tease and please myself to the 
Think about when you are working out and get 
your heart pumping for max fat & calorie burning
It's the same thing – you work your body up to the 
Don't worry if you lose your hard-on – You didn't cum yet!
All you need is to change it up – watch something different or 
just call me to edge you on (
866-391-3835)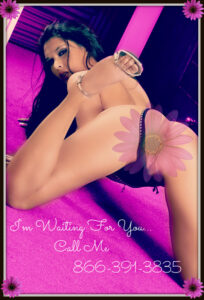 I'm Only A Phone Call Away!!
I Can't wait to play with you – I'll have my toys ready just for you!!
* No Limits * No Taboos * Open To Anything and Everything *
Phone Sex As You Know It — Is ALL About To Change!!
Once You Have Masturbation Phone Sex with Me
Masturbating Alone Will NEVER Be the Same!
Talk to You Soon
Kiss Kiss
Raven
866-391-3835