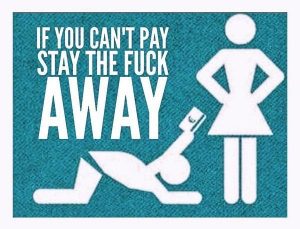 When you step into My World – you should know your role.  You are only a pay pig – a cash cow that I use for rinsing and NOTHING more.  You are here to entertain me by opening your wallet as I drain ALL your accounts DRY!!!  Nothing more and Nothing less!!  It's MY world!!
Get ready to Shut Up and Pay Up!!!
Our Only Limitation is Our Imagination.   
So anything goes Phone Sex is waiting for you now.
Phone Sex As You Know It — Is ALL About To Change!!  
Once You Have Masturbation Phone Sex with Me 
Masturbating Alone Will NEVER Be the Same!!
I'm waiting to play – anytime and anywhere.